Our diverse membership includes 18 of the largest operators in the Eagle Ford Shale region. Please consult the list below for more information about our current members, and if your organization would like information about membership, please Contact Us.
---
Chesapeake Energy Corporation is the second-largest producer of natural gas, a Top 15 producer of oil and natural gas liquids and the most active driller of new wells in the United States. Headquartered in Oklahoma City, the Company's operations are focused on discovering and developing unconventional natural gas and oil fields onshore in the United States. Chesapeake owns leading positions in the Eagle Ford, Utica, Granite Wash, Cleveland, Tonkawa, Mississippi Lime and Niobrara unconventional liquids plays and in the Marcellus, Haynesville/Bossier and Barnett unconventional natural gas shale plays.
Much of Chesapeake's Eagle Ford acreage is located in Dimmit, Frio, LaSalle, McMullen, Webb and Zavala counties in the oil and wet gas, or liquids rich, windows of the shale play. Oil and natural gas drilling in the Eagle Ford Shale became economically feasible for development when advanced drilling and completion techniques, such as horizontal drilling coupled with hydraulic fracturing, were developed. Chesapeake wells in the Eagle Ford Shale range in depth from approximately 6,000 to 10,500 feet below the surface.
The Company also owns substantial marketing and oilfield services businesses through its subsidiaries Chesapeake Energy Marketing, Inc. and Chesapeake Oilfield Operating, L.L.C. More information is available at www.chk.com where Chesapeake routinely posts announcements, updates, events, investor information, presentations and news releases.

---
ConocoPhillips is the world's largest independent exploration and production company, based on
proved reserves and production of liquids and natural gas. The company explores for, develops and produces crude oil and natural gas globally.
Headquartered in Houston, Texas, ConocoPhillips has operations in 21 countries. Its portfolio includes legacy assets in North America, Europe, Asia and Australia and a growing North American shale businesses.
For more information, visit http://www.conocophillips.com.

---
Devon Energy Corporation is a leading independent oil and natural gas exploration and production company. Devon's operations are focused onshore in the United States and Canada.
The company's portfolio of oil and gas properties provides stable, environmentally responsible production and a platform for future growth. Devon has more than doubled its onshore North American oil production since 2011 and has a deep inventory of development opportunities to deliver future oil growth. Devon also produces about 1.6 billion cubic feet of natural gas a day and about 130,000 barrels of natural gas liquids per day.
Headquartered in Oklahoma City, Devon is a Fortune 500 company and is included in the S&P 500 Index. Its common shares trade on the New York Stock Exchange under the ticker symbol DVN.
For more information, visit www.devonenergy.com.

---
Encana Corporation is a leading North American energy producer that is focused on developing its strong portfolio of resource plays, held directly and indirectly through its subsidiaries, producing natural gas, oil and natural gas liquids (NGLs). By partnering with employees, community organizations and other businesses, Encana contributes to the strength and sustainability of the communities where it operates. Encana common shares trade on the Toronto and New York stock exchanges under the symbol ECA.
For more information, visit www.encana.com.

---
EOG Resources, Inc. is one of the largest independent (non-integrated) crude oil and natural gas companies in the United States with proved reserves in the United States, Trinidad, the United Kingdom, and China.
Favoring a decentralized business model, EOG's U.S. operations are divided into seven areas, with its Eagle Ford activities managed out of its San Antonio office.  In addition, the company has field offices located in communities throughout South Texas. The company believes this organizational approach, where employees live and work in the same communities where it has operations, provides a positive and direct benefit for local communities. Employees and contractors directly support regional economies by purchasing local goods and services and paying local taxes.
EOG employees actively collaborate with civic leaders, elected officials, and citizen groups, while looking for opportunities to strengthen the communities where the company is active. Through these activities, EOG supports infrastructure and service projects to improve the lives of local citizens.
Since first beginning operations in the Eagle Ford, EOG has expanded activity to become the largest oil producer as well as the largest acreage holder in the region.
For more information, visit http://www.eogresources.com/.

---
Equinor is an international energy company with operations in 36 countries. Building on 40 years of experience from oil and gas production on the Norwegian continental shelf, Equinor is committed to accommodating the world's energy needs in a responsible manner, applying technology and creating innovative business solutions. Equinor is headquartered in Norway with 21,000 employees worldwide.
In North America, Equinor is established with US offices in Houston and Austin, Texas; Stamford, Connecticut; Washington, DC; and Anchorage, Alaska; and Canadian offices in Calgary, Alberta; St Johns, Newfoundland; and Labrador. For more information, visit www.equinor.com.
---
Marathon Oil Corporation (NYSE: MRO) is a global exploration and production company based in Houston, Texas. With major acquisitions in the Eagle Ford over the last several years, Marathon Oil has established a top-tier position in this liquids-rich resource play. The Company's Eagle Ford acreage is located primarily within Atascosa, DeWitt, Frio, Gonzales and Karnes counties. Marathon Oil has invested strategically in the formation's highest value oil and condensate core areas, consistent with its focus on developing unconventional, liquids-rich resource plays. Marathon Oil creates value by responsibly producing oil and natural gas vital to meeting the world's growing energy needs. In doing so, we act responsibly toward our shareholders and busi­ness partners, support those who work for us, and improve the communities in which we operate. Our uncompromising focus on our core values protects our license to operate and drives business performance.
For more information, please http://www.marathonoil.com.
---
Murphy Oil Corporation, headquartered in El Dorado, Arkansas, is a worldwide oil and gas exploration and production company.
The Company produces oil and natural gas in the United States, Canada, the United Kingdom, Malaysia, and the Republic of the Congo, and conducts exploration activities worldwide. Murphy Oil Corporation also owns marketing operations in the United States and the United Kingdom, including a refinery in Milford Haven, Wales.
For more information, visit http://www.murphyoilcorp.com/.

---
Pioneer Natural Resources is a large independent oil and natural gas exploration and production company headquartered in Irving, Texas. Pioneer employs nearly 4,000 people and produces approximately 160,000 barrels of oil equivalent per day. All of Pioneer's operating areas are located in the United States.
Pioneer is one of the most active drillers in Texas' Eagle Ford Shale play in South Texas as well as in the Spraberry/Wolfcamp field in the Permian Basin. The Company is one of the largest natural gas producers in the Rockies and Mid-Continent regions, and its operations also include ongoing drilling programs in Texas' Barnett Shale Combo play and in Alaska's Oooguruk field. The Company's foundation of long-lived and stable properties makes it an industry leader in developing new resource plays and delivering strong, consistent economic benefits to investors and community members alike.
With operations in both the Eagle Ford Shale and the Edwards Reef Trend, Pioneer has served as a driving force in the South Texas economy and has created valuable partnerships with community organizations and institutions. Pioneer's corporate focus for charitable giving is on youth and education. The Company's employees actively volunteer in charitable endeavors across the region, and it is Pioneer's hope that the impact the Company has is both meaningful and long-lasting. Pioneer's focus on industry-leading sustainable development efforts, as well as maintaining a deep sense of accountability for its decisions, actions, and attitudes shows the Company's dedication to community well-being and success.
For more information, visit www.pxd.com.
---
SM Energy, founded in 1908, is a company with a longstanding, principled approach to doing business. Our company values drive our behavior – building open, honest and transparent relationships with our stakeholders. As an independent exploration and production company with operations across North America, it's our above-ground assets – our people – who set SM Energy apart from other oil and gas companies.
Our operations in Texas account for nearly 70 percent of the company's total production, most of which is from our core Eagle Ford position in Webb and Dimmit Counties. SM Energy is committed to building and maintaining strong relationships with our neighbors in the South Texas community. We treat people the way we want to be treated – fairly and with respect. We're passionate about what we do and committed to doing our jobs the right way. That means we focus on operating every job site safely and in a manner that respects the environment and minimizes our footprint.
At SM Energy, we are proud to contribute to revitalization of the oil and gas industry and the expanding supply of beneficial natural gas, which is reviving the US economy and making this country more energy independent. We take our role in this very seriously. We strongly believe that our values, commitment to excellence, flexibility and experience give SM Energy the edge and resilience to continue our long-term success as a strategic player in the energy industry.
For more information, visit www.sm-energy.com.
---
Since start up in 1973 Cheyenne Petroleum has built a wealth of knowledge in upstream and mid-stream oil and gas operations from the Gulf of Mexico to Alberta, Canada and major petroleum basins between. We currently maintain an operating position in the Eagle Ford oil play with non-op and royalty positions in West Texas, Mid-Continent and North Dakota.
Cheyenne Petroleum is a well-capitalized, privately held company that is focusing on growth opportunities (operated and non-operated) in Oklahoma, Texas, New Mexico and Louisiana.
Our highly experienced technical and operational staff is constantly evaluating opportunities to acquire and develop quality oil and gas assets.
For more information, please visit http://www.cheyennepetroleum.com/.
---
Noble Energy, Inc. is a global independent oil and natural gas exploration and production company with a diverse portfolio of high-quality assets, a track record of success and a sound strategy for the future.
Founded in 1932, Noble Energy has succeeded where others would not venture – applying global experience to safely and responsibly create new opportunities. The company has proven its ability to move from discovery to efficient execution of large-scale development projects and has additional major projects under development.
Noble Energy (NYSE: NBL) is an independent oil and natural gas exploration and production company with a diversified high-quality portfolio of both U.S. unconventional and global offshore conventional assets spanning three continents. The company is committed to safely and responsibly delivering our purpose –Energizing the World, Bettering People's Lives.
For more information, visit http://www.nobleenergyinc.com.

---
XTO Energy Inc. was founded in 1986 in Fort Worth, Texas.
Safely and responsibly extracting natural gas from U.S. shale and other tight formations are our principal business. We also produce crude oil and natural gas liquids in the United States.
We're the nation's largest holder of natural gas reserves, and we have one of the highest drilling success rates in the industry.
We operate throughout the United States, from the Great Plains to Appalachia. You'll find us in places such as Montana and Pennsylvania, Utah and Louisiana, and Texas and Ohio. We own interests in approximately 40,000 producing oil and natural gas wells across the country.
XTO Energy Inc. and Exxon Mobil Corporation merged in 2010. This teamed XTO's expertise and experience in the natural gas business with ExxonMobil's cutting-edge technologies, financial strength and historic leadership in the global energy industry.
Safety is a core value that's reflected in our planning, decision-making, and day-to-day operations. We work closely with communities, local officials and regulatory authorities to meet the highest standards.
XTO is built around exceptional employees who make exceptional performance a habit. Thanks to talented people, technological innovation and plenty of hard work, we're the nation's largest producer of natural gas.
It's through the dedication and commitment of our employees that we earn your trust. For more information, visit https://www.xtoenergy.com.

---
A Supporting Membership is designed for non-operators that engage in activities within South Texas such as the gathering, processing or transportation of oil or natural gas.
Cheniere Energy, Inc. (NYSE MKT: LNG), is a Houston-based energy company primarily engaged in LNG-related businesses.  We own and operate the Sabine Pass LNG receiving terminal and Creole Trail Pipeline in Louisiana through our partial ownership interest in and management agreements with Cheniere Energy Partners, L.P. (NYSE MKT: CQP), which is a publicly traded partnership created in 2007.  Through our subsidiary, Cheniere Energy Partners, L.P., Cheniere is developing a liquefaction project adjacent to the Sabine Pass LNG terminal for up to six LNG trains with aggregate capacity of approximately 27 mtpa. Construction has begun on LNG trains 1 and 2 at the Sabine Pass LNG terminal.
Cheniere has also initiated a project to develop an LNG terminal near Corpus Christi, Texas. The Corpus Christi LNG terminal is being designed and permitted for up to three modular LNG trains, with aggregate peak capacity of up to 15 mtpa and which would include three 160,000 m3 full containment storage tanks and two LNG carrier docks. Commencement of construction for the Corpus Christi LNG terminal is subject, but not limited to, obtaining regulatory approvals, entering into long-term customer contracts sufficient to underpin financing of the project, entering into an engineering, procurement and construction contract, and Cheniere making a final investment decision.
Cheniere is based in Houston, Texas, with offices in Johnson Bayou, Louisiana, Corpus Christi, Texas, and London, U.K.
For more information, visit http://www.cheniere.com.
---
Schlumberger is the world's leading provider of technology for reservoir characterization, drilling, production, and processing to the oil and gas industry. Working in more than 85 countries and employing approximately 113,000 people who represent over 140 nationalities, Schlumberger supplies the industry's most comprehensive range of products and services, from exploration through production and integrated pore-to-pipeline solutions for hydrocarbon recovery that optimize reservoir performance
For more information about Schlumberger, please visit http://www.slb.com.
---
Resource Members include corporations or other business entities associated with servicing the South Texas energy industry but not actively engaged in producing energy resources, such as transportation companies, pipeline companies, and all other Eagle Ford Shale suppliers.
---
Welcome to the Port of the Lone Star State. Port Corpus Christi has been generating business and jobs in South Texas for 87 years. Strategically located on the western Gulf of Mexico, Port Corpus Christi is the fifth largest port in the United States in total tonnage. The Port provides a straight, 45' deep channel and quick access to the Gulf of Mexico and the entire United States inland waterway system. The Port delivers outstanding access to overland transportation, with on-site and direct connections to three Class-I railroads, BNSF, KCS and UP, and direct, vessel-to-rail discharge capabilities through Corpus Christi Rail Terminal. The Joe Fulton International Trade Corridor, now fully operational, provides direct, non-congested access to Interstate 37 and Highway 181. Port Corpus Christi is ideally positioned for Global Trade in the South Texas Region.
Port Corpus Christi has some notable projects on the horizon. The U.S. Army Corp of Engineers has authorized the Port to deepen the Corpus Christi Ship Channel to 52 feet. However, before diving into a project of that scope, Port Corpus Christi is aiming to strengthen infrastructure. We received federal funding to expand the La Quinta Channel by 1.4 miles to an authorized depth of 45'. The Port is moving forward with the development of the La Quinta Trade Gateway, a 1,100-acre marine terminal designed to accommodate a multi-modal cargo facility. Recognizing the growth of breakbulk and project cargoes, the Port identified the necessity to improve rail capabilities and has embarked on a $45 million rail improvement project. The engineering design for the construction of a new rail yard adjacent to the Viola Turning Basin to better serve its customers is in progress. All these efforts open the gate for an increase in trade for the South Texas Region.
As leaders in environmental awareness, Port Corpus Christi adopted an environmental management system (EMS) in 2004. The Port's EMS is ISO 14001 certified and initiatives include an anti-idling campaign, a port-wide recycling program, and an annual Gulf Ports Environmental Summit to share ideas on common environmental issues faced by all Gulf Ports.
The Port offers more than 125 acres of open storage and fabrication sites, heavy lift capabilities, more than 295,000 sq. ft. of covered dockside storage as well as a cold storage facility. Port Corpus Christi operates Foreign Trade Zone #122, encompassing 25,000 acres with four active, general-purpose zones and 14 subzones.
With Outstanding infrastructure. Strategic location. Extraordinary management and staff, I welcome you to our Port. The Port of the Lone Star StateTM your Global Connection through and from Texas.
For more information, visit http://www.portofcc.com.

---
The Port turning basin area is situated on over 2,000 acres and is served by rail and four-lane divided highways. POV Dock No. 1 is a 350-foot transit dock. A new lighting system allows for 24-hour cargo operations. There are 20 mooring sites, 17,000 square feet of shed space and over 3 acres of improved ground storage areas available. A 7,300 square foot office and storage building is ready for occupancy. POV Dock No. 2 is an 800-foot string pier available for docking sites and barge repair. Major products transferred are liquid and dry bulk and general and project cargos.
The Port has recently formed an Industrial Park with multi-modal access. The Park is located within a Foreign Trade Zone and a Texas Enterprise Zone. The Port has the ability to "build to suit" and tailor a package specific to customer facility and transportation needs.
A major cost savings was realized by including the basin expansion with the completion of the widening and deepening of the Canal. In addition to almost doubling the size of the harbor, a 400 foot x 150-foot barge slip was added. These enhancements will offer our customers greater safety and efficiency.
The Port of Victoria is a center for the chemical, construction and steel fabrication and agribusiness industries offering access to all transportation modes.
For more information, visit www.portofvictoria.com/Default.aspx.

---
An Associate Member is an individual or entity that is public or non-profit. This membership category will participate for the purpose of communicating regional and community-based initiatives.

SHALE Oil & Gas Business Magazine is the premier magazine covering the Shale Revolution.
We are a publication which showcases the dynamic impact of the energy industry. The mission of SHALE is to promote economic growth and business opportunities and to further the general understanding of how the energy industry contributes to the economic well-being of Texas and the United States as a whole. SHALE's distribution includes industry leaders and businesses, service workers, entrepreneurs and the public at large.
---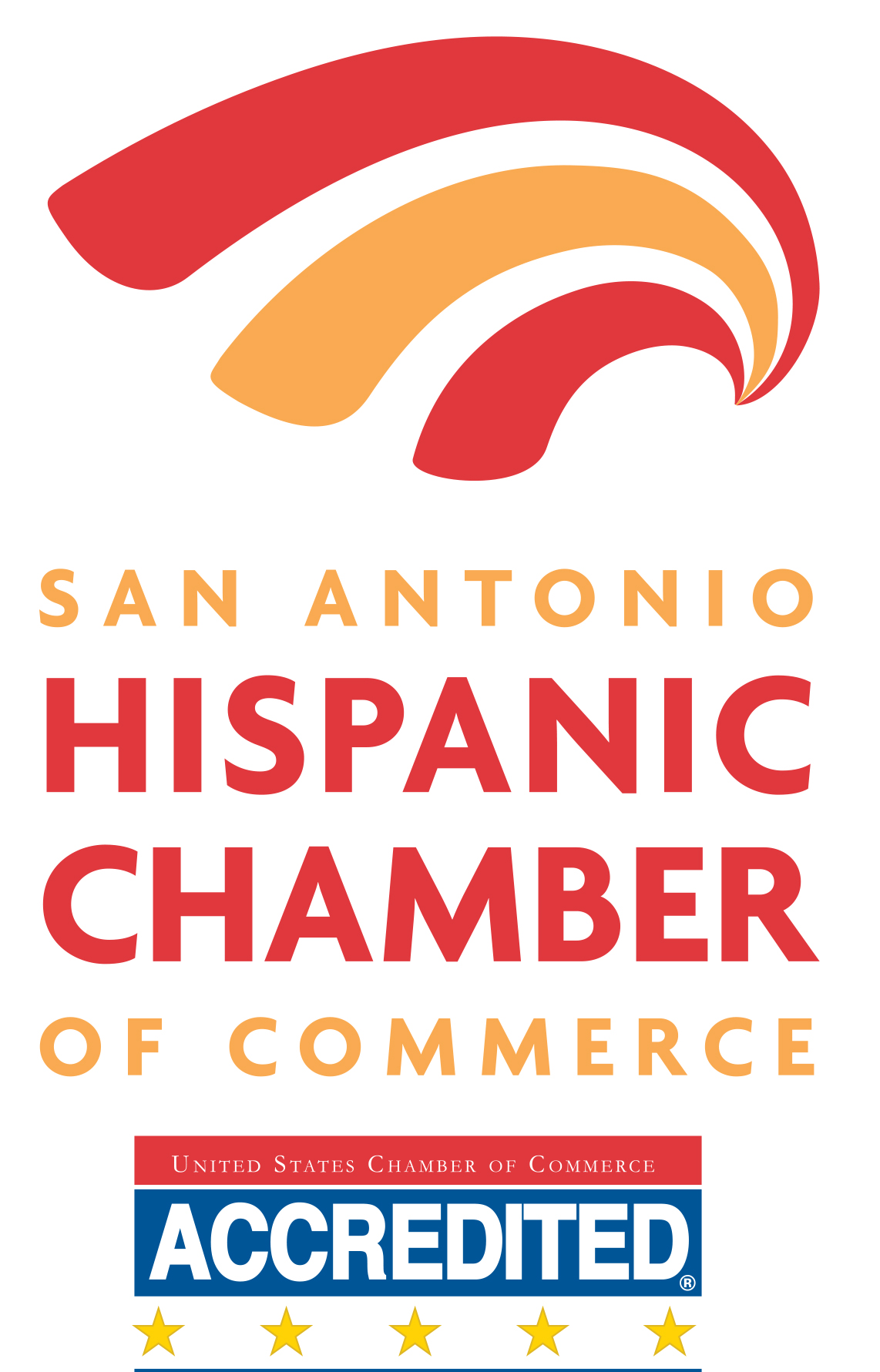 The San Antonio Hispanic Chamber of Commerce is the first organization of its type in the United States, having been originally chartered as the Mexican Chamber of Commerce in 1929. Today, there are about 35 Hispanic chambers of commerce in Texas and about 600 across the nation.
The Mexican Chamber was organized by Don Enrique Santibañez, Consul General of Mexico in San Antonio, who became its first president. Given the deep historical and commercial ties and tensions between the U.S. and Mexico, the chamber's primary emphasis in its early years was to promote trade, policy and cultural harmony.
While the chamber's leaders forged ahead to define modern Hispanic business, the social climate of the time posed many barriers. Minorities faced discrimination in business, just as in employment, education, voting, infrastructure, access to capital and markets. These social issues necessitated that the chamber go beyond the traditional scope for chambers of commerce and into one of dual social and business advocacy.
The San Antonio Hispanic Chamber of Commerce (SAHCC) has been selected as one of the best-run chambers in America. A strong advocate for Hispanic business and Hispanics in business for 85 years, the Hispanic Chamber has been officially notified of its designation as a 5-Star Accredited Chamber from the U.S. Chamber of Commerce. It is the first Hispanic Chamber in the United States to be accredited by the U.S. Chamber of Commerce.
For more information about the SAHCC, please visit their website: http://www.sahcc.org/
---
For over 100 years, the impact of Texas oil and gas exploration has dramatically affected not only Texas land owners but also millions of Texans not directly involved in the oil and gas industry. Today, the Eagle Ford Shale play is the heart of economic activity in Texas. As a result, job growth and development is flourishing throughout the Victoria region.
Victoria Economic Development Corporation (VEDC), formed in 1982, is a private economic development organization created to serve the City of Victoria, Victoria County, the Port of Victoria, and the surrounding geographical region impacting Victoria's economy.
The key objectives of Victoria Economic Development Corporation:
To recruit new businesses, both international and domestic, in order to create jobs and increase the tax base.
To retain and expand existing business by assisting them to increase profitability through exports, strategic alliances, new project development and workforce development improvements.
To learn more about the Victoria Economic Development Corporation, go to www.victoriaedc.com.

---
Free Trade Alliance San Antonio works to position San Antonio as the hub for international business in the South Texas region. Formed in 1994, the Alliance is a member based organization. We bring together both public and private entities and coordinate the combined resources of our members and partners to promote foreign direct investment, export development and to advocate on issues that affect international business in the region.
Strategic Focus
Develop the export capabilities of our business community
Promote San Antonio and our region to attract Foreign Direct Investment
Expand the Alliance's International Business Development Center (IBDC) program
Advocate on issues important to our international business community
Collaborate with San Antonio's higher education institutions to enhance our community's workforce development efforts related to international business
Provide our members with enhanced services, information, and trade related events
The Free Trade Alliance San Antonio Difference
International business development has many components. In San Antonio, there are many public and private organizations focused on these separate but interconnected pieces. The expertise of the Alliance lies in its ability to connect these separate pieces into one seamless flow making it easier for companies to reach their goals in international business.
For more information, visit www.freetradealiance.org.